From March 15th through March 22nd, I'm participating in the Lucky Leprechaun Giveaway Hop hosted by

I AM A Reader, Not A Writer and co-hosted by Books Complete Me & Author Cindy Thomas
I'll be giving away a $15 dollar gift card to
Barnes & Noble...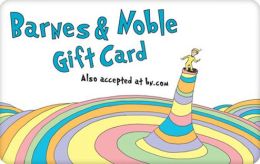 PLUS
An autographed copy of one of my soon-to-be released children's books.
You will have a choice between

these two titles:
Details:

$15 Barnes & Noble Gift Card to one winner of the Giveaway plus
an autographed copy of my soon-to-be released children's book of your choice

:
Welcome Back

, Jack
or
Home is Where Your Heart Is.
Open to US only.
Drawing for the Giveaway will be held on March 22,
and the winners will be announced on March 23.
To be eligible to enter the Giveaway, you must "Follow" this site
then enter with this
FORM. One entry per person please. Friend me on Facebook, Follow me on Twitter and/or Friend me on Goodreads for extra chances to win. Leave a comment "If you could be any animal what would you be and why?

"

and your URL and I'll follow you back!